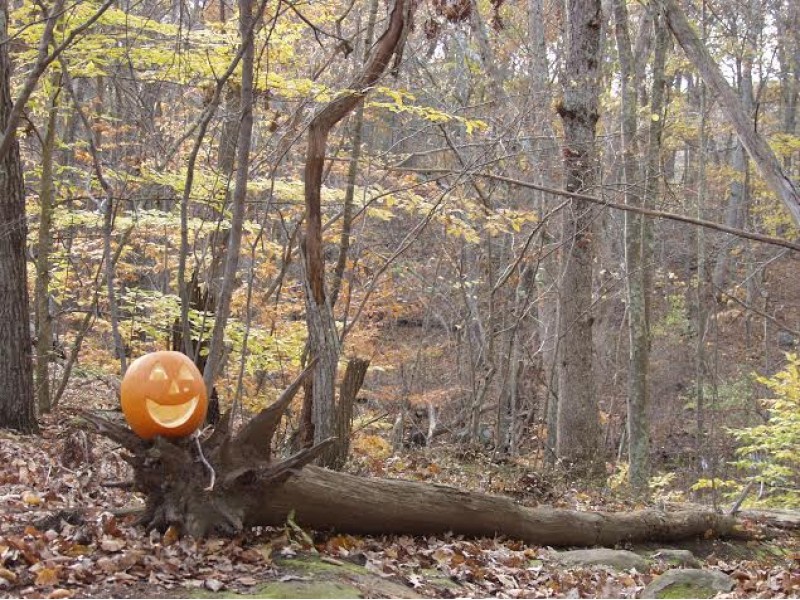 If you're looking for some chilling fun this Halloween, then Mystic county has a lot to offer in ghoulish adventures. Here are some of the events and activities (for a variety of ages) happening around Mystic in anticipation of Halloween.

Seaside Shadows Haunted History Tours
October 2-31; Friday-Sunday & Tuesdays, plus the last week of October
Admission: $22 (tours begin on the green of Mystic River Park); in advance $20

You'll be guided throughout downtown Mystic by author of Haunted Mystic, Courtney McInvale. Together you'll make your way through Mystic's historically haunted locales only by light of lanterns, sharing neighborhood haunted tales and legends. There's lots to see so bring your camera, and definitely a friend or family member to hold onto if it gets too scary. If you're especially brave, then check out of the tours of the Whitehall Cemetery on Sundays and Tuesdays. There will also be a midnight graveyard ghost tour on Halloween night at Whitehall Burial Ground. Visit
Seaside Shadows
for more information.


Spooky Nature Trail
October 23-24; 5:30-7:30 pm
Denison-Pequotsepos Nature Center, Mystic
Admission: $10; members $8.50

The
Nature Center
has become bewitched, so only those with the most courage will be able to face the self-guided trails through the haunted woods, filled ghastly shadows, wild animals, jack-o-lanterns, and other mystical creatures. Keep in mind that it will be dark, so you may want to bring a flashlight. When you're not exploring the trails, you can spend time enjoying Halloween treats and cider, spooky crafts for children, games, and encounters with some of the Nature Center's snakes, turtles, and frogs.


Haunted Mansion Halloween Party
October 31; 7-10 pm
Haley Mansion at The Inn at Mystic, 3 Williams Ave., Mystic
Admission: $50

Adults need to have their Halloween fun too, and
Haley Mansion
is the perfect place with the biggest Halloween party in town. Comes dressed in your costume for a creepy night at the mansion with food, cocktails, live music with Rock 'N Soul Revue and costume contest and awesome prizes. You can also stay out later at the Halloween After Party at Harbour House with live music from 10 p.m.-1 a.m.

Nautical Nightmares
October 16-17, 23-24, 30; 6-9:45 pm
Mystic Seaport, 16 Greenmanville Rd., Mystic
Admission: $25 (members $21); ages 12-17 $20 (members $16).

The Mystic Seaport is putting on an extra morbid performance in lieu of Halloween. Tales of Terror: An Evening with Poe, welcomes visitors to join Edgar Allen Poe as he navigates through unearthly scenes around the museum grounds. This 70-minute performance includes 16 tours per performance night. For more information, visit their
homepage.
About the Author: Sharon is a guest contributor from Stonecroft Country Inn, a wonderful Mystic bed and breakfast.